**Click here to join COMICBOXER Today! As low as $17.99/month!**
THANK YOU for participating in January 2015's MYSTERY BOX! Is there any better way to kick off the new year than with awesome new comics? How did this month's comics make the cut? Read below and find out!
Star Wars #1 by Jason Aaron & John Cassaday – Marvel Comics
Disney's deal for the Star Wars franchise in 2012 brought the worlds most popular space adventure under the same umbrella as Disney's other hot property – Marvel Comics. So it was only natural for the comic adaptation of the series to make its return to Marvel Comics in a BIG way. Set in the time between "A New Hope" and "Empire Strikes Back", this issue has already sold out of its first AND second printings!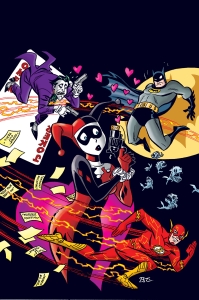 Harley Quinn #14 by Jimmy Palmiotti, Amanda Conner, Bruce Timm – DC Comics

Harley Quinn is everywhere right now, having become one of DC Comics' most popular characters thanks to her appearances in comics, video games, animated shows, and of course the upcoming Suicide Squad movie. Included in this mystery box is the Flash Variant, drawn by none other than Harley Quinn's co-creator, the legendary Bruce Timm!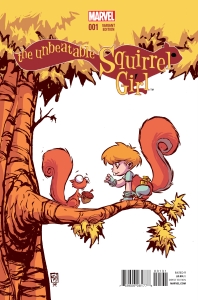 The Unbeatable Squirrel Girl #1 by Ryan North & Erica Henderson: Skottie Young Variant  – Marvel Comics
The quirky and upbeat Squirrel Girl, defeater of the likes of Doctor Doom, Wolverine, Deadpool, and Thanos gets her own ongoing series written by Ryan North, who you may know from Adventure Time and Dinosaur Comics. Squirrel Girl may be the most powerful person in the Marvel Universe! Featured here is the Skottie Young variant cover.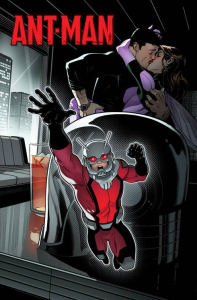 Ant-Man #1 by Nick Spencer & Ramon Rosanas: Ed McGuinness "Shrinking" Variant – Marvel Comics
Get ready for the blockbuster Ant-Man movie coming in 2015 starring Paul Rudd and Michael Douglas, by reading up on Scott Lang the successor to Hank Pym's Ant-Man. This cover is very unique – it's a "Shrinking Variant" by Ed McGuinness. Each issue is individually numbered, and features Ant-Man in various states of shrinkage! No two covers are alike!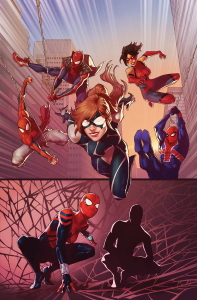 Spider-Verse Team Up #3 by Various & Jamal Campbell: SIGNED – Marvel Comics
Spider-Verse has been capturing the hearts and minds of Spider-Fans since the event started a few months back. So many alternate universe Spideys have been introduced and this is a book that teams a bunch of them up! Up and coming Marvel cover artist Jamal Campbell was nice enough to sign these copies for ComicBoxer. We think you'll be seeing a lot of him in the near future!
This is also the first month that we've filmed an unboxing of one of our mystery boxes. Check it out:

Thanks for being a part of ComicBoxer. There are some major comic releases coming in the month of February and we know you'll all enjoy next month's mystery box! Happy New Year, and all the best in 2015!
Join us at ComicBoxer today for as little as $17.99/month for awesome comics delivered to your door each and every month! It's like a Comic Convention in a Box!